November 2016
So much is happening, I don't know where to start! I am so excited. First, I have to say
thank you
to everyone for understanding and congratulating us on our move.
Here is last month's newsletter in case you missed it.
Almost every appointment now is a tear jerker. Most of my clients are my friends. This is really hard.
I am still doing evaluations and fitting saddles until the end of the year. I have 3 more trips to TN and a trip to Texas planned. I have 6 horses, several cats and an Australian Shepherd that need cared for daily. I have the whole family coming here for Christmas. And I have a farm to sell.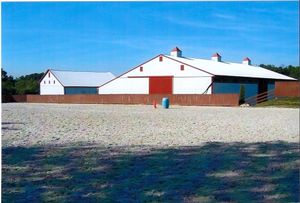 60 acre Horse Farm for Sale
So, why then would I want to add something else to my list?!?!?! I am obsessed! I eat sleep and breath spreading the word about proper saddle fit and how it affects our horses because, I see miraculous changes in horses every day that are nothing more than changing the saddle.
Instead of waiting until the weather is nicer, the schedule lightens up, the ducks are rowed up or we are finished moving, I am jumping right in and starting to teach a Saddle Fitting Intro Class right in the middle of an already overbooked schedule. The horses are depending on me. The horses are depending on us. I need your help. The horses don't care that it is cold outside or that I have to do Christmas or sell a farm. All they know is that they react to what happens to them right now today.
January 22, 2017 from 9-5 right here in our warm house and barn. I will be teaching the first of many Fit Right Saddle Solutions Intro to Saddle Fit Classes. This class is for ANYONE that wants to learn more about:
the anatomy of the horse's saddle support area
the problems a saddle can cause
how to check your own saddle fit
rider position & comfort
The address is Buck N Horse Hollow, 6 Buck Dr. Carlisle PA 17015. The fee will be $150. The snow day will be January 29, 2017. 9am-5pm. Approximately 1 hour will be spent in the barn so bring your warm & fuzzies. We will provide snacks & drinks. Pre-registration is required.
Although I am still working until the end of the year, the schedule is pretty much full. I have so much to deliver and finish up, I can't really take on any more traveling appointments. For our Schleese clients that need service, I recommend Terri Anne Doughterty, an Independent Schleese Rep from NY. Her email is TerriAnneDoughterty@gmail.com. Or another option is Kara@SkylandsSaddlery.com Or
contant Schleese directly
.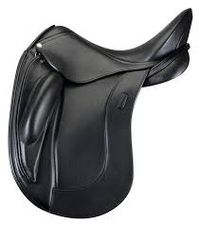 I will be at the PA Horse World Expo in March to introduce your new Specialized Reps. Stop by and say hello.

Don't forget all our
Schleese Saddles and Accessories
are on all sale.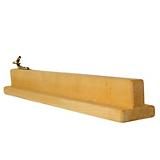 Just a reminder, I still see some saddles with saddle rack damage. Your Schleese saddle has wool flocking that should be molding nicely to the shape of your horse's back. If the saddle is sitting on a rack of any kind, the wool is molding to the shape of that saddle rack. The best saddle racks are the these little collapsible racks that simply go down the channel of the saddle and never touches the wool. I have several extra for sale.
The
Specialized
&
TW Saddles
have rubber cushions that also will mold to the shape of the horse's back or the saddle rack. The best rack for them is a 2 x 4 down the middle of the channel so that nothing touches the rubber cushions.
Have a great Thanksgiving everyone! And as always, thank you for helping me help the horses by reading and sharing our newsletter.
TTYS & God Bless!
Terry
Terry Peiper
(717) 609-2822
Fit Right Saddle Solutions
"Spreading the word about proper saddle fit and how it affects our horse's behavior, performance and ultimately the health of horse and rider."