May 2016

Sometimes at our saddle fit evaluation appointments we have horses that don't understand that we want and need them to stand still. In order for us to get the most accurate measurements and the most humanly possible best fitting saddle, it is very important that the horses stand still and square for measuring and evaluating your saddle's static fit.

Pushy horses are not happy!  They are worried, stressed and unsure.   I think that because of the way horses are hard wired, they are pushing because they are looking for the leader.  Sometimes we hear the expression, they are testing you.   It's true!   Horses are herd animals and in the herd someone is in charge and the rest all follow. The one that is in charge has all the responsibility of deciding when and where the herd goes to find food and be safe.  There is a lot of responsibility and stress when you are in charge.  

Most horses are followers and just want to relax, eat and sleep.  If your horse is the leader of his herd (horse or human), you will have to work much harder, but it still must be done.    
Safety is number 1.  In order for your horse to be comfortable, confident, relaxed and safe, he must feel that you are his competent leader.  

Here are some ways that we can communicate to the horses that we are in charge and they don't have to worry.
At feeding time, walk into the stall and have your horse back up and wait until you "release" him to eat.  
Every time you bring your horse out of the stall ask him to stop, go and back a few times.
When grooming your horse, take off the cross ties and teach him to stand still.
Stand your horse reasonably square, every time he is standing to be groomed, shod, saddled ect.
Stand your ground!!  Make sure your horse doesn't move your space EVER!!  Every time your horse moves towards you and you back up, you are saying to him that he is in charge and you are the follower.  
Spending just a couple of minutes training your horse to stand every day is like putting money in the bank back when it earned interest.  But please be consistent, horses thrive on consistency.
Rick Lamb said it very well on his blog a few years ago: "Think about what often happens when a novice handles a horse from the ground. The horse will push and crowd until the novice moves out of the way to avoid being stepped on. This submissive body language - the willingness to be moved by the horse - reinforces the horse's assertive behavior and causes it to recur. A more experienced horseman handling the same horse would defend his space and not allow that reinforcement to occur."
Just like 4-H kids that have to do showmanship, teaching your horse to stand is simply just good horsemanship.  
Here's a great little video to help you if you aren't sure how to teach them.
---
Here's a video of the TB mare I have for sale. 
 I would love to see someone give her a job and enjoy her talents.  It's time for me to start again with her baby.  Good home only.  I am going to be very picky.  This is an awesome mare.  She is only 10, she never raced, she had 1 beautiful baby, has always been sound,  has done some schooling dressage shows.   Please share if you know anyone interested.   
---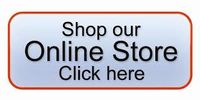 Did you know that we have matching Schleese accessories, the awesome Christ sheepskin english and western girths and the Christ & Thin Line pads available online at our 
ONLINE STORE
?
---

If your saddle fit has not been evaluated in the past 6 months, you are overdue!  If you purchased a new saddle within the past 3-6 months, you are due for your first free fitting.  We do a first free fitting at 3-6 months because I know that your horse is likely to have some huge changes when he is suddenly allowed to move more freely in a better fitting saddle.

Since changes happen very gradually, we don't notice them until it is really bad or after an adjustment is made.  The beauty of having an adjustable saddle is being able to keep the best possible fit for your horse as he changes during the seasons, training and conditioning.  
PLEASE DO NOT LET YOUR OLDER HORSE GO MORE THAN 6 MONTHS between fittings.

To schedule a fitting or evaluation, please sign up online.   Note that there is a added fee for traveling over 75 miles.  Saddle fit evaluation fee at your barn is $149 per horse.   Mileage fee to barns over 75 miles is $30.   Service is limited to 120 miles from 6 Buck Dr. Carlisle PA 17015. 



We still offer the discount for hauling in,  $99 instead of $149 at our farm,   
Buck N Horse Hollow   6 Buck Dr.  Carlisle PA.  17015

As always, thank you for reading my newsletter, for sharing it with your friends and all your great testimonials.  I am sincerely grateful for the opportunity you have given me to help the horses.     

TTYS & God Bless,
Terry

Terry Peiper, CSE
Saddlefit 4 Life Certified Saddle Ergonomist

WWW.FitRightSaddleSolutions.com   

TPeiper@aol.com  or (717) 609-2822

Buck N Horse Hollow
6 Buck Dr.
Carlisle PA 17015

"Spreading the word about proper saddle fit and how it affects our horse's behavior, performance and ultimately the health of horse and rider."