March 2022
Good morning Everyone!
  I hope this enewsletter finds you and yours doing well. It looks like spring has sprung here on the Cumberland Plateau.  It is so nice to see the buds coming out on the trees, the flowers poking up and the grass getting green. 
  I have just a few quick but important notes this time, like be careful with the spring time grass.  Colder temps at night and warm sunny days, lots of rain equals founder danger.  I try to make sure my horses get hay before they go out so they at least don't think they are starving.   And the fat ones get a muzzle.  I call it tough love.  No one likes the muzzles but it is far better than the pain of founder.
   Also, I am way late with this but I want to shout out a big huge Congratulations to Robin Martensen.  In 2021 she finished second in the MFTHBA Top Trail Challenge with her horse, Lena riding in her TW Wade.  She logged over 2,000 miles !!!  She also logged over 1,200 miles with her other horse, Jo in the same saddle.   And she was 10 top finisher the year before as well.  Congrats Robin, Lena & Jo!!  Amazing!!!
  I also want to thank Kelly Arnold for sharing her story:
Facebook post from Kelly Arnold on January 24, 2022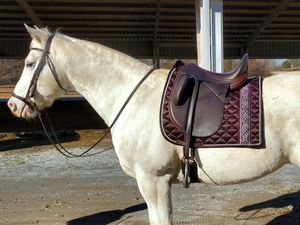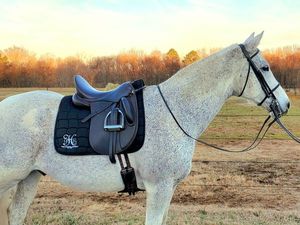 KLA Dressage, LLC
  "I'm excited to announce that I have officially switched both boys into Peter Horobin Saddlery StrideFree® saddles. I never thought I'd be able to give up my old saddles (especially that gorgeous brown one I was planning on being buried with…) but it was time for a switch after fighting a losing battle with TT's recurrent back pain.  After entirely too much time on the internet researching saddles and multiple appointments with multiple fitters, we decided to go with the Geneva Monoflap. Both horses feel fantastic after the switch. Tango has become much happier in his flying changes, and Huntley has packed on 2 inches of topline in about 6 months. I also have to say that from my end, the Geneva is the most comfortable saddle I've ever sat in. I'm so glad we were able to find something that we all loved."  see more of her post
  Whether you are logging on trail miles or training upper level dressage horses, saddle fit is important!   Please, help me help the horses, share your story.   Send me a quick paragraph and maybe a picture so we can show everyone your success.
Fittings at Oak Mt Park in Pelham
Note to my Alabama clients:  Fittings at Oak Mt Park in Pelham on April 27, 28 & 29.  Let me know if you would like to be on the schedule ASAP slots are filling up fast.
Next Saddle Fit Class 
The next saddle fit class is here at our farm next Saturday, April 9.  We still have room for more participants. The next one will be July 16, 2022. This class is for anyone that wants to understand how the saddle is supposed to fit.  It is not about fixing it, just about recognizing good and bad fit. We evaluate the saddles everyone brings on my horses.  You can sign up at Classes   
Easy Care Stirrup Recall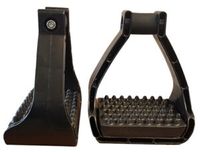 There was apparently some issues with the Easy Cares stirrups in the past they were breaking.  These are the trail type stirrups Specialized has been using.  We call them endura stirrups.  Easy Care will refund or replace stirrups purchased between July 1, 2020 and July 31, 2021.  The owners have tested our newer stirrups and we feel pretty confident that they are ok but from now on we will be offering another option for stirrups.   Below is the link to apply for a refund if your saddle was purchased between these 2 dates.  I can email a copy of your receipt if needed.
link  https://easycareinc.wufoo.com/forms/kh21snz0tv87y2/?fbclid=IwAR2fJvHJxae56qqRrinjRFVuwD4WWAJ74Bbjk-MdgHJC17IQpQdLH6tYwWo
As always, thank you for reading the enewsletter and for sharing with your friends which ultimately helps me help the horses.  
TTYS, God Bless
Terry 
Terry Peiper, Fit Right Saddle Solutions