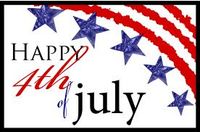 June 2014

Now that the horrible winter is a distant memory and the spring rush has subsided, we are back to scheduling evaluations usually within 3-4 weeks.  All summer long, we are scheduling saddle fit evaluations and lessons at the farm on Mondays and Fridays for $99 instead of the regular $149.
  Thank you so much to everyone for the 

testimonials

, referrals, updates and especially the good reports but, please let me know too, if you have a problem. All the saddles have a 10 day trial period.   If there is a problem with an adjustment, there is a 30 day warranty.   

   I always feel bad when someone complains about the previous fitter. That person should be given the opportunity to make it right.  Horses are living beings.  The human body also a living being, but the saddle is dead. Sometimes interfacing the 3 together is complicated and tricky.

  There are many contributing factors like nutrition, shoeing, saddle fit, training, seasons and lameness issues that cause the horse's bodies to change.  Therefore, saddle fitting is not a once and done deal.  We all need to work together to keep our horses healthy.  Please keep in touch and recheck your saddle 1-2 times per year to ensure the best possible fit.
CHECKING YOUR OWN SADDLE FIT

   Here are some ways to check your saddle's static fit.  If you think you have a problem, let me know.  To check your saddle have your horse standing square on a level surface with his head straight ahead.  Then put the saddle on without a pad to check these areas:
Saddle Balance and Tree Width:  Too high in front equals too narrow tree, too low in front equals too wide tree.  The center of the seat should be in the middle of the seat.  

Wither Clearance:  There should be clearance at the top and sides of the withers usually 3 fingers.  
Shoulder Angle:  Needs to match tree angle like

 Dr. Robson showed us last month.

Billet Alignment:   When the saddle is placed on the horse behind the shoulders the billets should hang about 4 fingers past  the elbow perpendicular to the ground.  
Saddle Length:  The saddle tree or weight bearing surface should not go past the horse's last rib.   

Panel Contact:  The saddle panels or bars should apply equal pressure from front to back.

Gullet Width:  The gullet needs to be wide enough to allow clearance for the vertebrae and the spinal ligaments.  Most horses are 3-4 fingers wide some are 5 fingers wide.  No horse is 1-2 fingers wide.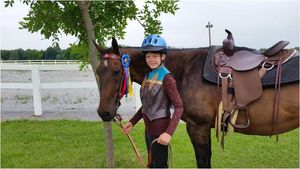 "If your saddle fits correctly then you and your horse will have a comfortable ride together."

Cheyenne Van Echo 
age 10


A FEW OF MY FAVORITE SADDLE FITTING RESOURCES
Recognizing the Horse in Pain and What You Can Do About It by Dr. Joanna L. Robson

The Western Horse's Pain-Free Back and Saddle Fit Book by Dr. Joyce Harman

Suffering in Silence by Jochen Schleese

The Rider's Pain Free Back by Dr. James Warson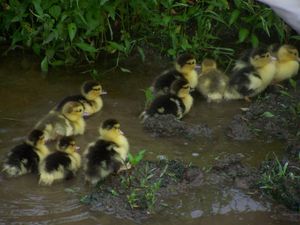 BABY DUCKS

  
Since I mentioned Fancy's baby last time, it is only fair that I share my Duck's babies this month.
  Happy 4th of July Celebrations everyone! And
as
 always, thank you for reading our enewsletter, the referrals and for giving me the opportunity to help horses with their people.

TTYS & God Bless!
Terry 
FIT RIGHT SADDLE SOLUTIONS

Buck N Horse Hollow
6 Buck Dr.
Carlisle PA 17015

(717) 609-2822
www.FITRIGHTSADDLESOLUTIONS.com 
Terry Peiper has been "Helping Horses With Their People" for over 30 years. She is an accredited Richard Shrake Resistance Free Trainer/Instructor and a certified American Riding Instructors Association (ARIA) Instructor.  Studying saddle ergonomics started out as just another way for Terry to help her students, however, it quickly took over her life when she discovered that her own horse, Easy had a condition called kissing spines which was likely caused by poor fitting saddles.  "I can't go back and undo what I have done, but I can spread the word about proper saddle fit to prevent other horses from needless suffering" says Terry.

Recognizing the huge need for proper saddle fit, Terry joined the Saddlefit 4 Life professionals and started FIT RIGHT SADDLE SOLUTIONS.  She passionately pursues her mission to educate as many riders as possible of the importance of proper saddle fit and how it effects the horse's performance, behavior and ultimately the horse and rider's health through saddle fit evaluations and lectures in south central Pennsylvania and parts of Maryland.