February 2020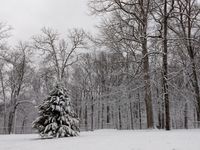 Happy snow day!  We don't get much snow here on the Cumberland Plateau so when it does come everyone takes pictures, myself included.  
  In 2 weeks, Sam Papalimu & I will be at the Southern Equine Expo in Murfreesboro, TN. Feb. 21-23, 2020  This show gets bigger and better every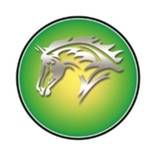 year.  If you go, please be sure to stop by our booth and/or come to the presentation.   We are looking forward to another opportunity to spread the word about proper saddle fit and how it affects our horse's behavior, performance and ultimately the health of horse and rider.
Equine Anatomy Relative to Saddle Fit  at 3:15 pm on Saturday, Feb.  22, 2020 at The Southern Equine Expo  in the Miller Lecture Hall 
   And it's that time of the year again.  Time for another Basic Saddle Fitting Class
  This is a strictly educational interactive seminar.  No fittings or sales of any kind.  Just bring a saddle, your questions and hopefully a friend.   The next one is March 14, 2020 here at our farm on Copperhead Lane in Crossville.    click the link for more info
This month, I have some exciting news.
  I have evaluated several english saddles that did not fit the horses at all.  Some of them were even told by saddle fitters that they were a good fit.  I felt so bad for those horses and riders.  Flocking an english saddle can dramatically improve the horse's comfort, this is true.  But the tree angle, tree width, channel width and panel length can not be fixed with flocking!  I had no solutions.   I was so frustrated that I couldn't help these horses and all I could say was you need a new saddle.
  Then just a couple months ago, I had an appointment with a lady that was told that none of her saddles fit her horse.  She had 3 english saddles and a TW Saddle.  The fitter told her that she could adjust the TW to fit but the others would not work with her horse.  When the fitter adjust the TW Saddle the horse became very irritated and almost unrideable which is why she called me.
  When I started the evaluation I asked her to go back and explain how she got so many saddles.  One was for her previous horse.  It is completely adjustable but no one was available in her area to adjust it.  The second saddle she purchased with the horse.  She had the saddle fit checked by a saddle fitter and was told the saddle fit well, but the saddle did not work for her.  She purchased another saddle which was comfortable for her and again was told by the saddle fitter that it was a good fit for her horse.  The client was concerned about the length of the saddle and the pressure on the lumbar so had another saddle fitter evaluate the saddles.  That fitter told her that none of the saddles fit.
  This is a true story and not that uncommon.  How can 2 fitters have 2 totally different opinions?  This is so frustrating and it happens all the time.  I started with the saddle she liked, the newest one.  That saddle was too long for her horse's back.  There was too much pressure in the lumbar and for a dressage saddle that makes for a very unhappy horse especially a Thoroughbred chesnut mare.  The saddle that came with the horse was not balanced, but otherwise was a good fit.  After I balanced the saddle the rider was way more comfortable. 
  Needless to say she was really wishing that she would not have bought that new saddle.  Not only did it cost a lot of money, but it turns out she didn't need it at all!  The saddle she bought with the horse was fine, it just was not fitted properly to her horse.  
  Her TW Saddle, which is adjustable with the 3-D fitting system using angle shims and cushions was the worst set up I had over seen.  The shims which should have been at the bottom of the bar for support and to evenly distribute the rider's weight were all placed right in the middle of the bar.  This set up was like someone was standing on the horse's back with high heels on!   I was furious.  No wonder this poor horse was so unhappy. 
  Well, sometimes something bad has to happen so something good can happen.  This appointment is the one that pushed me over the edge.  There are good saddles and good fitters but apparently not enough.  I can't not help. I worked with the dressage and jump saddles for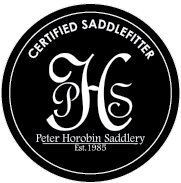 several years before we moved to TN so I knew what I needed to do.  
  I have known about the Peter Horobin Saddles for sometime. I knew they follow the same fit philosophy that I do.  I knew that they had an adjustable tree that can be adjusted to fit the horse onsite which for me is an absolute must.  A non adjustable saddle is not an option for me and my business.  When the saddle doesn't fit the horse anymore (if you are riding it will definitely happen) I want to be able to say "no problem, we can fix that."  
   So, long story short.  Peter Horobin Saddles have arrived in Tennessee!!  click here to learn more

  As always, thank you for reading my enewsletter, for the referrals and for helping me help the horses. The finest compliment you can give me is a referral. 

TTYS (Talk To You Soon) & God Bless
Terry Peiper, Fit Right Saddle Solutions 
TPeiper@aol.com  (717) 609-2822
"Spreading the word about saddle fit and how it affects our horse's behavior, performance and ultimately the health of horse and rider."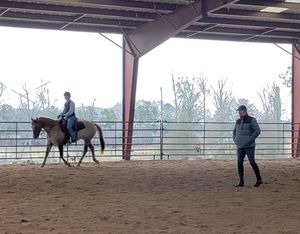 Nic and I at the Working Equitation Clinic with Michael Vermaas in Auburn, Alabama last weekend.