December 2016
Merry Christmas Everyone!!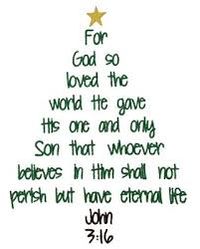 As 2016 comes to an end, so does my time in Pennsylvania. Our move to Tennessee is bitter sweet. I will miss so many of you so much!!
 Thank you from the bottom of my heart for helping me help the horses in Maryland and Pennsylvania these past 6 years with their saddles. And the past 35 years training and doing lessons. Just because my address is changing, it doesn't mean that I am any less committed to helping the horses with their people and their saddles.
In fact, we have a class scheduled in PA in January. The sign up sheet is on the website.
In order to reach more horses, it is time for me to focus on training the people. Come on, please help me out. Share this email and/or better yet, share your
testimonial
so that others will realize how much saddle fit really does affect our horse's behavior, performance and ultimately the health of horse and rider.
  And be sure to stop by the booth at the PA Horse World Expo to meet the new Specialized Saddles Reps. Hopefully, they will let me come back next year too so that we can visit.
Also, DON'T FORGET ALL OUR SCHLEESE ACCESSORIES ARE 20% OFF!!
Our Schleese clients should contact TerriAnneDougherty@gmail.com, Kara@SkylandsSaddlery.com or Schleese directly for service.
  Merry Christmas Everyone!!! I wish you a happy, healthy and joyous new year!!
TTYS & God Bless!!
Terry Peiper
Fit Right Saddle Solutions
"Spreading the word about proper saddle fit and how it affects our horse's behavior, performance and ultimately the health of horse and rider. "
(717) 609-2822
Still at the PA address until March 2017
Buck N Horse Hollow
6 Buck Dr.
Carlisle PA 17015
PS The farm is still for sale.