August 2020
Hello,
  I hope this newsletter finds you and yours doing well.  I am blessed with good health and plenty of work to keep me busy. I have been doing appointments here at the house a lot more lately and I am still traveling to barns within 125 miles a few times a week.   I will also be doing another overnight trip to Alabama and another to Kentucky in September.  We are hoping to do a little presentation during the Alabama trip.  I always love the opportunity to spread the word about how saddle fit affects our horse's behavior, performance and ultimately the health of the horse and rider (talk about saddles).  
  I am working on a virtual presentation for the Therapeutic Instructors Council in PA so look for some clips of that on the FIT RIGHT SADDLE SOLUTIONS YOU TUBE page soon. 
  There are a few local riders that are letting me remember how much I love giving lessons.  I love sharing the info I have gathered about classical horsemanship and rider biomechanics.  Oh my, it's been 39 years since I started giving lessons at Barlow Knoll Stables in Gettysburg in 1981.  That was a very long time ago.  If you are local and want to review the basics or improve you riding skills, I would love to hear from you.
  And of course, I am riding as much as possible.  I am looking forward to another Working Equitation Clinic in September. Last year when I took Annie, I missed Nic like crazy and he is so much fun but Annie needs the exposure, so they are both going this time.   The clinic is in Bulls Gap, TN and may still have openings.  If you are interested let me know and I will forward the contact info.
---
  There has been a lot of talk lately about the female saddles and what that means so, this month I want to share some of my experience and hopefully shed some light on the subject. 
  Some manufacturers specifically label a saddle model as a female saddle.  The truth is....CLICK HERE FOR THE REST OF THE STORY.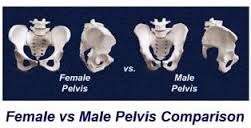 ---
  I noticed in an Amazon box the other day a card saying "Email us with a link to your review and your order number to receive a free pair of socks or DVD."  I almost always read the reviews before I make a purchase, but now I am going to be wondering if they are true and trustworthy.
  Of course, a similar thing happens in the saddle business.  A trainer or instructor tells a student to buy a certain saddle because they get a commission.  Or a famous rider is sponsored so they recommend their saddles. Sadly, these recommendations have nothing to do with the comfort of the horse or even what is best for the rider.  Chances are if a saddle works well for a male Olympic rider, it is not going to work for me. I am just saying. 
  If someone recommends me or one of the saddles I sell, it is only because they believe they are helping your horse.  To those of us that love horses, helping prevent a horse from needless suffering is thanks enough.
---
  And I have some good news, the Christ sheepskin pads are back in stock.  Because of the virus and problems with shippers, saddl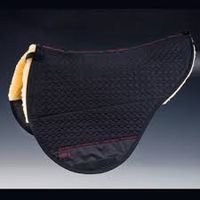 e orders and accessories have been taking a lot longer than normal, but finally there is some light at the end of the tunnel. 
  These pads have been simply amazing.  And yes, they really are machine wash and dry.  Washing and drying them is what keeps them nice.  They perfectly match the shape of the Specialized Saddles, the rounded skirt TW Saddles and the Peter Horobin jump saddles.  Real sheepskin for only $169 is a really good deal.
---
  As always, thank you for reading my newsletter, your referrals and reviews online and helping me help the horses.  I sincerely appreciate each and every one of you!
TTYS, Stay Well & God Bless!
Terry Peiper, Fit Right Saddle Solutions
"Spreading the word about how saddle fit affects our horse's behavior, performance and ultimately the health of horse and rider."