AUGUST 2016
Hello and happy summer!
I hope this newsletter finds you and yours doing well.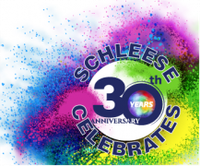 Happy 30th Anniversary Schleese Saddlery
Fit Right Saddle Solutions is celebrating with Schleese by having a first ever sale!
10% off everything Schleese that we have in stock
All Schleese accessories and demo saddles are on sale



SCHLEESE INVENTORY IN STOCK
I have been sharing the videos I took at the horse dissection clinic a lot lately. So much damage and needless suffering can be prevented. Please share this information with your horse loving friends.
DAMAGED CAUSED BY SADDLES
Sadly, the news in our country is not good. This election is going to be a big one. Instead of voting for a candidate, most are voting against the one they like the least. The candidates leave the voters a lot to be desired but, it is what it is.
I really don't know much about politics but, I do know what I like in horses.
If I had to choose between a tough stubborn arrogant horse or a dishonest one, I know for sure I would go with the tough one. You know exactly what to expect. Every day he will come out and try to push you around. Every day you will need to reestablish yourself as the leader of the herd. He will always be that way. He will make you step up and work a little harder but you can depend on him for the long haul because he is tough. You won't know when he is hurt because he will push through. He will get the job done, he'll make you a better horseman and a stronger person, but it won't be all warm and fuzzy.
The dishonest horse will have her own agenda. She will be the one that trains her owner into believing she can't be ridden. There will always be a problem. She will need chiropractic, massage, supplements, injections, special shoes, a special expensive diet and she probably still won't be a good performance horse because she doesn't have the heart to work for you. If you don't give up on her, she might even hurt you.
Thankfully God has blessed us with a lot of wonderful horses for our pleasure. Whether you are competing at the Olympics, Rodeo or riding on the trail all horses deserve to be treated fairly, have the proper conditioning for their intended purpose and of course, a saddle that doesn't cause pain or damage.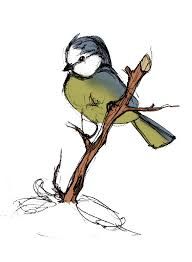 If you haven't had your first free fitting done,
schedule it NOW !!

​FITTING REGISTRATION FORM
As always, thank you for reading my newsletter, for sharing it with your friends and all your great testimonials. I am sincerely grateful for the opportunity you have given me to help the horses.

TTYS & God Bless,
Terry

Terry Peiper, CSE
Saddlefit 4 Life Certified Saddle Ergonomist

WWW.FitRightSaddleSolutions.com

TPeiper@aol.com or (717) 609-2822

Buck N Horse Hollow
6 Buck Dr.
Carlisle PA 17015

"Spreading the word about proper saddle fit and how it affects our horse's behavior, performance and ultimately the health of horse and rider."