February 2016

  You know the news; it's winter.  Let's just leave it at that.  


WE ARE SCHEDULING SPRING EVALUATIONS & FITTINGS
I just want to remind everyone that we get very busy in the spring and our normal 2-3 weeks for appointments can be more like 4-6 weeks in the spring.   When I give you a possible date, it is what is available right now, first come first serve.     
  
SADDLE FIT SHOULD BE EVALUATED EVERY 6 MONTHS

  If you purchased a new saddle from me last September or before and we haven't seen you since,  you are over due for your first free fitting.  And if you haven't had your horse's saddle fit or shimmed saddle pad evaluated since last spring or summer, you are over due.  An ounce of prevention..........



  Thank you to the FB friends that inspired me to post this.   
  "There are over 100 people attending a dinner function this Friday night.  What are the chances that the same size shoe will fit them all? Some maybe most will be OK but some if asked to do some serious exercise comparable to a horse in Reining training are really going to suffer. I believe that within my lifetime with all the new technology and education so easily accessible, that one saddle fits all will be a thing of the past."SADDLE PADS & SOCKS
 
  Think about your saddle like a pair of shoes.  The shoes have to be a pretty close fit and then the socks you choose can make your feet more comfortable.   The saddle pad is for your horse's comfort.   With a western saddle, the pad is to provide shock absorption between the tree and the horse's back and keep the back cool.  With an english saddle, the shock absorption is built into the panels, so all the saddle pad needs to do is keep the back cool.  Some horse's prefer more shock absorption than what the saddle provides, so we use additional pads for more shock absorption.

SHIMMED SADDLE PADS
  
   If you want to wear a pair of shoes that are slightly tight, you wear nylons or thin socks. You don't do it a lot but on a special occasion for a little while, it won't hurt.  You don't do that every day and especially not if you are going hiking or standing all day.  If you want to wear a pair of shoes that are little bit wide, you can wear thicker socks.   Again, you don't do that every day.  Your feet would sweat and that would cause other problems.  If you are going to work all day every day in the shoes, they are going to fit.   
 If you have a tight spot under your saddle (generally the shoulders) a big thick pad will not fix it, it only makes the saddle tighter but sadly that is what the saddle pad marketing has taught us to do.  If the shoes are too tight, would you put on the thicker socks? When we build a pad, it is like we are putting the thin socks in the tight spot and the thicker socks in the hollow spots.    So, sometimes if the saddle length, width and angle match the horse, we can build a shimmed saddle pad to correct the horizontal bar contact or to correct any asymmetry in the horse.    We use Thin Line pads and shims because they don't compress or break down over time.  The shims are cut and sewn in the pad especially for your horse's conformation.Shimmed pads should be considered a temporary solution until a proper fitting saddle can be purchased.    
  Speaking of marketing, sometimes saddle pads actually act as a bandaid.   If you have a "high tech" expensive pad, made out of a material you can't pronounce or spell it is probably a bandaid.   If my shoe gave me a blister, I can cover it with a bandaid, wear the shoes anyway and it will definitely feel better BUT the problem is still there. 

  The primary purpose of socks and saddle pads are for comfort.  What do you think is more comfortable, cotton, wool, plastic or rubber?  The research and experience shows us that natural materials like wool, cotton, horse hair and even leather (as long as it is tanned without chemicals) cause our horses much less irritation tha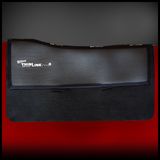 n products that are manufactured like gel, plastics and neoprene.  

   Bottom line, if the shoe fits you wear your cotton socks in the summer and maybe wool socks in the winter and you are good to go. For our horses, cotton saddle pads for the english and wool or wool/felt blend are best and of course, all saddle pads must be contoured to match the horses wither shape.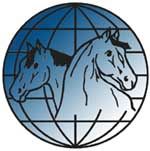 THE PA HORSE WORLD EXPO is March 3-6, 2016.   Come to Seminar Hall B at noon on Friday and Saturday where I will be doing my saddle fitting presentations. Bring your questions!! Whether your chosen discipline is dressage, hunt seat, endurance, western or trail; all our horses have a saddle support area and negative reflex points that need to be avoided to prevent pain and damage.   The presentations focus on the anatomy of the horse, how our saddles should fit and the damage that can be done when they don't.
  As always, thank you for reading my newsletter and for all the referrals.  Sharing information to help horses is my passion, thank you for helping me help the horses. Think warm sunny day, warm sunny day, warm sunny day.  It will be here before you know it!TTYS
TerryTerry Peiper, CSE
Saddlefit 4 Life Certified Saddle Ergonomist
Fit Right Saddle Solutions
Terry Peiper has been "Helping Horses With Their People" in south central PA for over 35 years by training horses and riders.  In addition to being an accredited Richard Shrake Resistance Free ® Trainer/Instructor, she is certified by the American Riding Instructors Association (ARIA) and the International Society of Rider Biomechanics. She has more than 45 years horse showing experience in several different disciplines, as well as several years of fox hunting and open show judging experience. You could say she has been there and done that.
Studying saddle ergonomics started out as just another way for Terry to help her students however, it quickly took over her life when she discovered that her own horse, Easy had a condition called kissing spine which was likely caused by many years of riding in poor fitting saddles. "I can't go back and undo what I have done but I can spread the word about proper saddle fit to prevent other horses from needless suffering" says Terry.  Recognizing the huge need for proper saddle fit, Terry joined the Saddlefit 4 Life (a world wide network of professionals dedicated to protecting horse and rider from long term damage) and started  FIT RIGHT SADDLE SOLUTIONS in Carlisle, PA. She passionately pursues her mission to educate as many riders as possible of the importance of proper saddle fit, how it affects the horse's performance, behavior and ultimately the health of horse and rider.   

  For riders searching for solutions, Fit Right Saddle Solutions offers 
Christ
 geniune sheepskin pads and girths, 
Thin Line
shimmable saddle pads, 
Schleese
 dressage and hunt seat saddles, 
Specialized
 endurance and trail saddles and
TW
western saddles.   All the saddles can be adapted to fit the horse as it develops or fitted to another horse by changing the tree width, angle and horizontal panel contact.  
Saddle fit evaluations/consultations, lectures, adjustable saddle sales/service are available at Buck N Horse Hollow in Carlisle PA or within a 120 mile radius (south central Pennsylvania and northern Maryland areas)